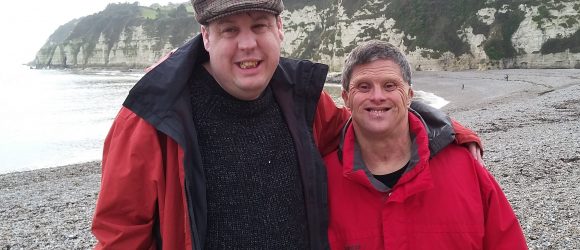 We're not great at "blowing our own trumpet" but perhaps we should. At Culmside we pride ourselves in providing a personalised service  that aims to support the individual to enable them to lead their life how they want to and provide them with the skills to remain as independent as possible. Monitoring can sometimes feel like a box-ticking-exercise and staff will often say that the sense of fulfilment they get from seeing individuals thrive and supporting people that are happy and content is all they need to know that they are doing a great job. However monitoring is a necessary part of what we do and even if you know you are doing a good job it's always nice to know that others think that too!!
Every year we carry out a number of monitoring activities split into 3 different groups; the individuals we support, their friends/families and a cross section of the professionals we work with. We ask a range of questions covering the support we give, the staff and Culmside as a provider.
Results this year continue to be positive with a wide range of comments being received, including the following:
"Culmside seems really positive, friendly and committed to giving a good service and the wellbeing of their service users" (Health Professional)
"It's a nice place to live. I like the people who work here too" (Individual supported by Culmside)
"Animals, people, food, bedroom and living with [housemates]" (Individual supported by Culmside)
"Clients presented as well supported and staff and management had a good knowledge of those they supported" (Social Worker)
"Excellent as always – thank you!" (GP)
"No concerns, carer always polite and helpful, pleasure to work with" (Health Professional)
"Culmside is very, very good – with so much going on and growing…" (Relative)
"I think [my relative] is very happy with you" (Relative)
A huge thank you to everyone that took part in our monitoring and for all the amazing comments!!! For more informationplease have a look at our monitoring reports.
Professionals Feedback – Professionals Feedback – 2018
Individuals Supported by Culmside – Culmside monitoring April 2019
Relatives/Friends – Monitoring Report 2018